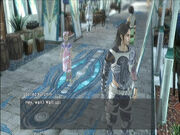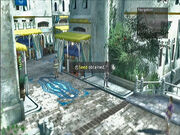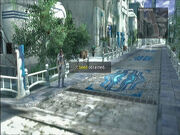 Location: Free Ocean State of Numara
The Canal Street's bridge is designed to allow smaller naval vehicles to pass under it while the width of the entire road is to allow military land vehicles to drive through it when they leave the port to the north.
Points of Interest
Edit
| Name | Location | Acquired |
| --- | --- | --- |
| Mana Capsule | Southeast end against the building slightly north next to the entrance | "Probe" vase |
| Seed #38 | On a large plant at the west end of the bridge stretch where the road bends | "Examine" red object |
| 10 Gold | On the left at the south end of the small bridge | "Probe" vase |
| Seed #39 | Left side of the north end of the small bridge on a tree | "Examine" red object |
| 5x Poisonous Bones | On the left in a concrete "front yard" containing many wooden barrels and crates | "Probe" vase |
Ad blocker interference detected!
Wikia is a free-to-use site that makes money from advertising. We have a modified experience for viewers using ad blockers

Wikia is not accessible if you've made further modifications. Remove the custom ad blocker rule(s) and the page will load as expected.