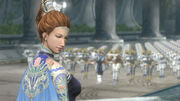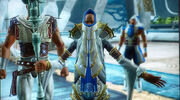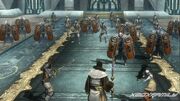 Location: In the Numara Palace in the City of Numara. The Philosopher's Chamber becomes available after defeating General Kakanas the second time. Aside from some conversations that add to the ambience, there is little of note to do here.
Citizens:
Fun Loving Larfi (girl walking back and forth)
Serious Looking Ukku
Relaxing Weez
Resting Kila

Soldiers:
Irresponsible Gyen
Wild Soldier Jey
Shrewd Soldier Ule
Gentle Soldier Lassis
Young Soldier Kian

Ladies-in-Waiting:
Gossip Lover Himia
Level Headed Peedi
Impudent Shenla
Worried Looking Mimi
Welcoming Lala
Mild Lamila
Kind Yuhn
Gentle Yamila
Ad blocker interference detected!
Wikia is a free-to-use site that makes money from advertising. We have a modified experience for viewers using ad blockers

Wikia is not accessible if you've made further modifications. Remove the custom ad blocker rule(s) and the page will load as expected.