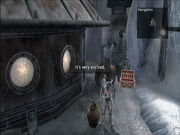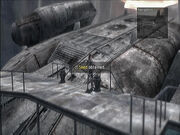 You can unlock this zone in disc 4. Use the White Boa and go to the Eastern Coast of Saman port. Then travel North East and break through some ice and you should unlock Pirate Fortress as a port.
Points of Interest
Edit
Ad blocker interference detected!
Wikia is a free-to-use site that makes money from advertising. We have a modified experience for viewers using ad blockers

Wikia is not accessible if you've made further modifications. Remove the custom ad blocker rule(s) and the page will load as expected.