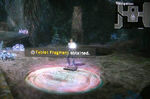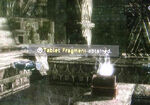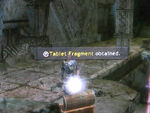 After returning to Numara in Disc 4, talk to Malkis at Numara's Artists' Salon. He wants to hire you to search for some Stone tablets. Chances are you already have the Tablet Fragments as you can pick them up even if you don't have the quest already but in case you don't here are the locations, so you can go back and get any you missed.
Locations
Edit
The Great Ancient Ruins – Lunar Palace – This one is complicated, the short answerer is in a chest in the south western part of the room when you are Kaim (right before the 2 parties are joined up again).

Once you have all the tablets Malkis will give you your reward.
Ad blocker interference detected!
Wikia is a free-to-use site that makes money from advertising. We have a modified experience for viewers using ad blockers

Wikia is not accessible if you've made further modifications. Remove the custom ad blocker rule(s) and the page will load as expected.